Hello lovely members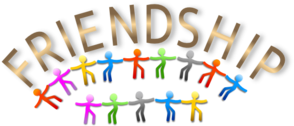 I will be sending out the July partners on the weekend of 28/29th July with a whopping 89 members in our group now, its amazing how we have grown from such humble beginnings in April 2010 when I was home on a sick day and filling my time and decided to start a blog and see if I could get a swap group running from it. (and yes I was sick that day).
We have had some hurdles and bumps in the road along the way, splitting to two groups and then merging back into one. Running Christmas and standard swaps from the one group before splitting that into a designated Christmas group with Crafty Pugs at the reins which has since been taken over by the lovely Cathy Cates. Both ladies were very early members of QBSA. If you ever take a look back at the beginning of the blog you will see a lot of my personal stuff on their before I decided to keep this blog purely for the swaps and started Quilted hugs for all of my personal stuff.
We have developed a face book page, and the last time I looked we had 96 likes. We have been featured in Quilters companion magazine, we have a flickr page to photo share and more recently I have managed to secure some fabulous sponsors with the fabulous ladies at the Fat quarter shop agreeing to sponsor us again in September.
I will be going over seas in early August so have decided not to pursue an August give away. I will be taking the ipad and hope to keep up on the gossip and lovely blocks that are displayed on the blog as well as stay in touch when I can with emails.
As we have had a few newbies join
Some housekeeping reminders
Please use only quilt shop quality cotton when making your blocks
Cut block pieces accurately (preferably with a rotary cutter)
Press blocks before sending them
Only send a block you would be happy to receive.
I hope you have enjoyed reading about the journey, and do take the time to read back on some old posts. I do once in awhile and it always makes me smile to see when people joined.